English Heritage sites near Aldermaston Parish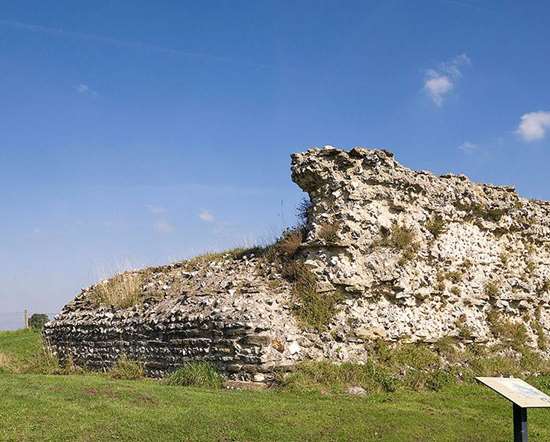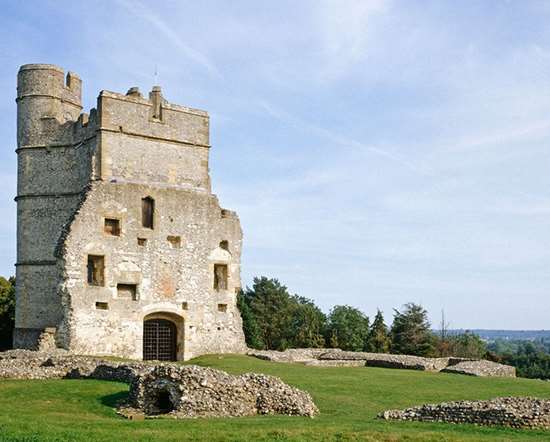 DONNINGTON CASTLE
9 miles from Aldermaston Parish
The striking twin-towered 14th-century gatehouse of this castle, later the focus of a Civil War siege and battle, survives amid impressive earthworks.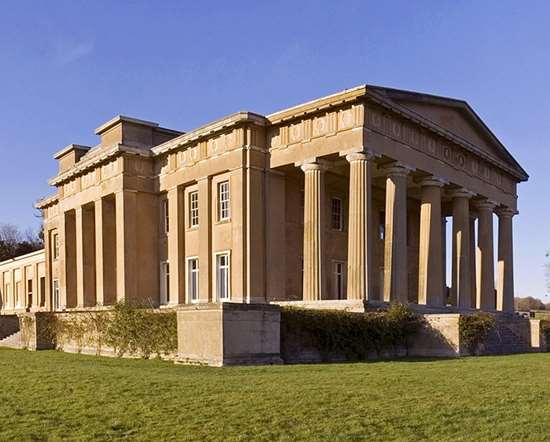 THE GRANGE AT NORTHINGTON
18 miles from Aldermaston Parish
Set like a lakeside temple in a landscaped park, The Grange at Northington is the foremost example of the Greek Revival style in England.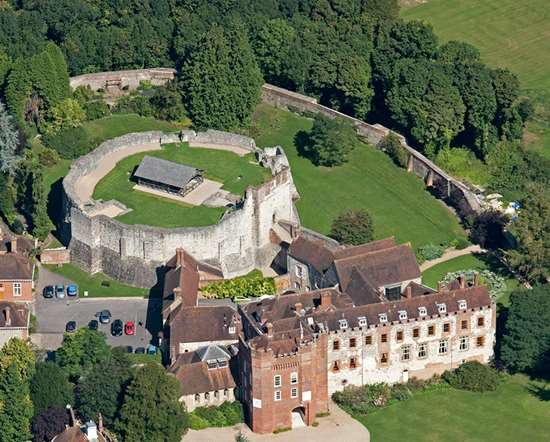 FARNHAM CASTLE KEEP
19 miles from Aldermaston Parish
The impressive motte and shell keep of Farnham Castle, Surrey, founded in 1138 by Bishop Henry of Blois. An enjoyable day out within travelling distance of London.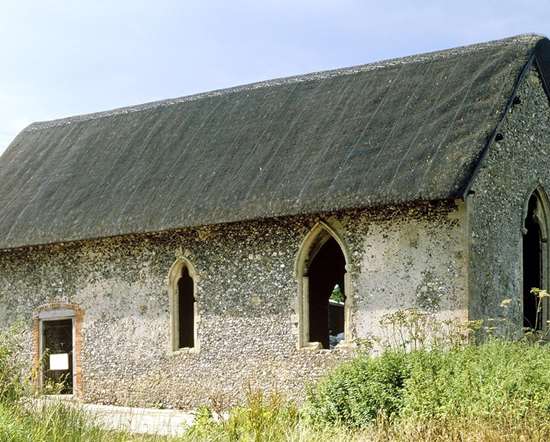 CHISBURY CHAPEL
20 miles from Aldermaston Parish
This pretty thatched and flintwalled 13th century chapel survived after the Reformation in 1547 by being used as a barn as part of Chisbury Farm.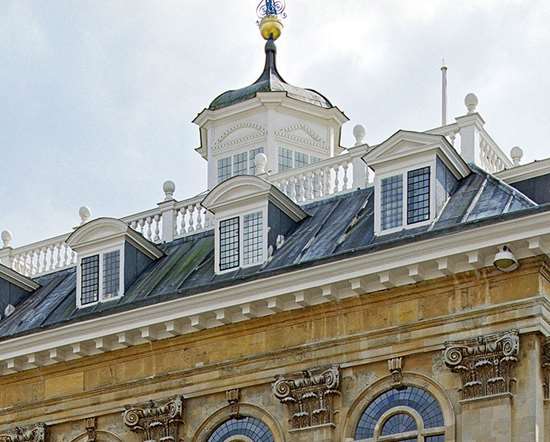 ABINGDON COUNTY HALL MUSEUM
21 miles from Aldermaston Parish
This splendid 17th century Baroque building housed a courtroom for assizes, raised on arches over a market space. It now houses the Abingdon Museum.
---
No churches found in Aldermaston Parish
---
Pubs in Aldermaston Parish
Butt Inn

Station Road, Aldermaston, RG7 4LA
(0118) 996 4216
thebuttinn.com/


The pub is named after the archery butts once situated in the field opposite. The building dates back to the 1920s. Reopened after refurbishment under new management in July 2022.
Falcon
Hind's Head

Wasing Lane, Aldermaston, RG7 4LX
(0118) 971 2194
hindsheadaldermaston.co.uk/


An attractive and imposing 17th century red brick former coaching inn, located in the heart of the village. The menu consists mainly of home-made British food, alongside several dishes influenced by international cuisine. The pub is a popul...
Old Mill

Station Road, Aldermaston, RG7 4LB
(0118) 971 2365
theoldmillinn.co.uk/


Old Mill, Aldermaston